Phnom Penh (FN), Aug. 10 - At the invitation of His Majesty Preah Bat Samdech Preah Boromneath Norodom Sihamoni, King of Cambodia, His Excellency Maithripala Sirisena, President of the Democratic Socialist Republic of Sri Lanka, paid a state visit to the Kingdom of Cambodia from 07 to 10 August 2019.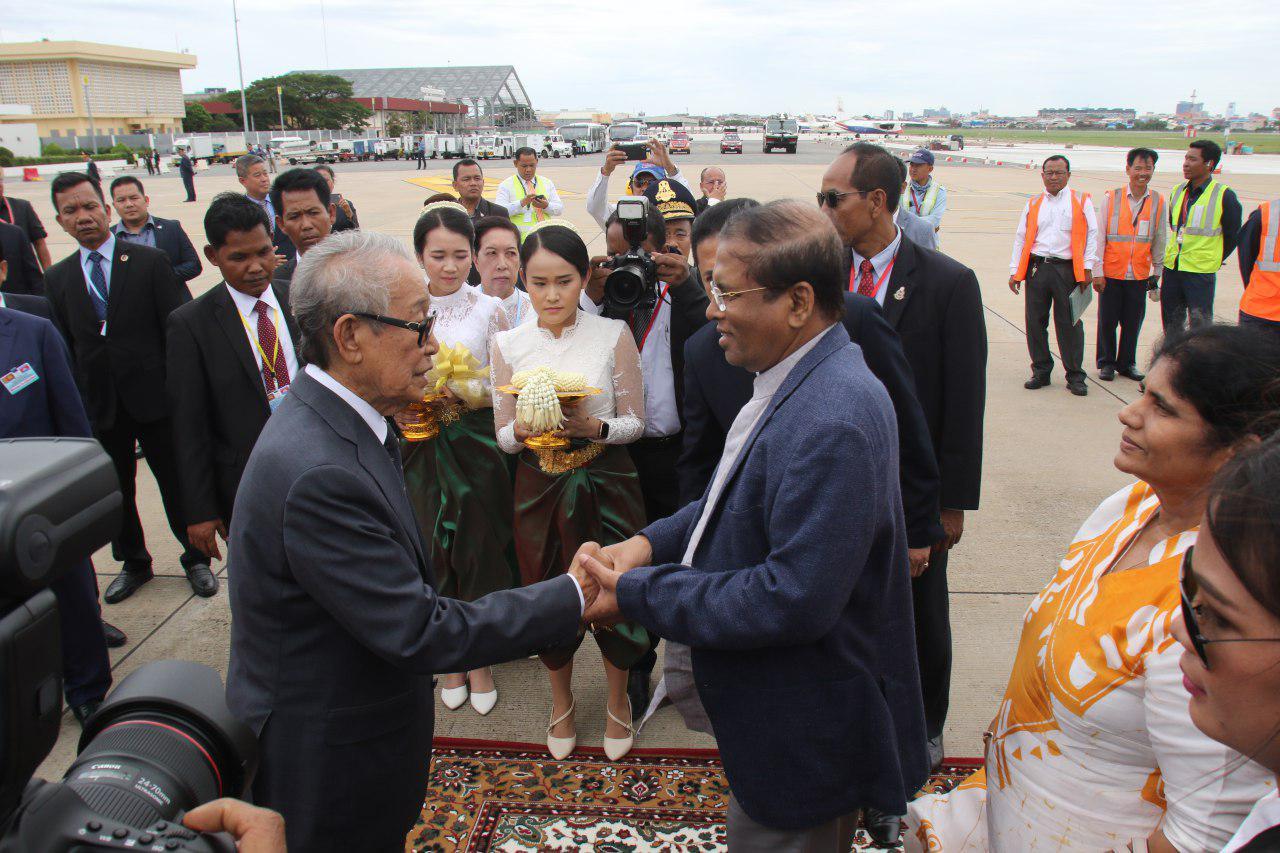 After the president's arrival, Cambodian Prime Minister Hun Sen posted a welcome message on Facebook. "Cambodia is pleased to welcome Maithripala Sirisena, President of Sri Lanka and Madam, to visit the Kingdom today. This visit will further strengthen our friendship and cooperation between the two nations," the premier wrote.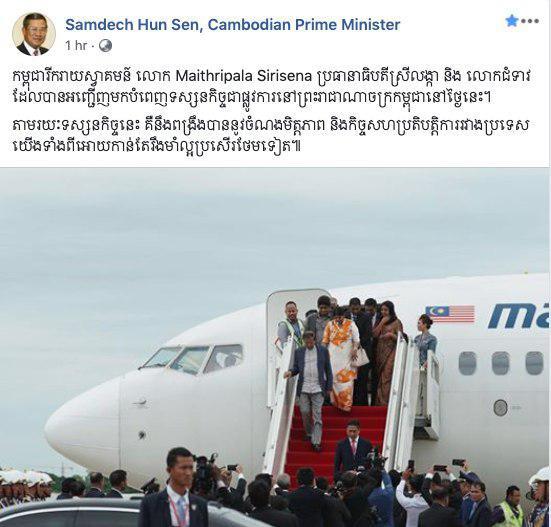 The President and Prime Minister Hun Sen attended Sri Lanka-Cambodia Business Forum on 7 August 2019 at Sofitel Phnom Penh Phokeethra, Phnom Penh.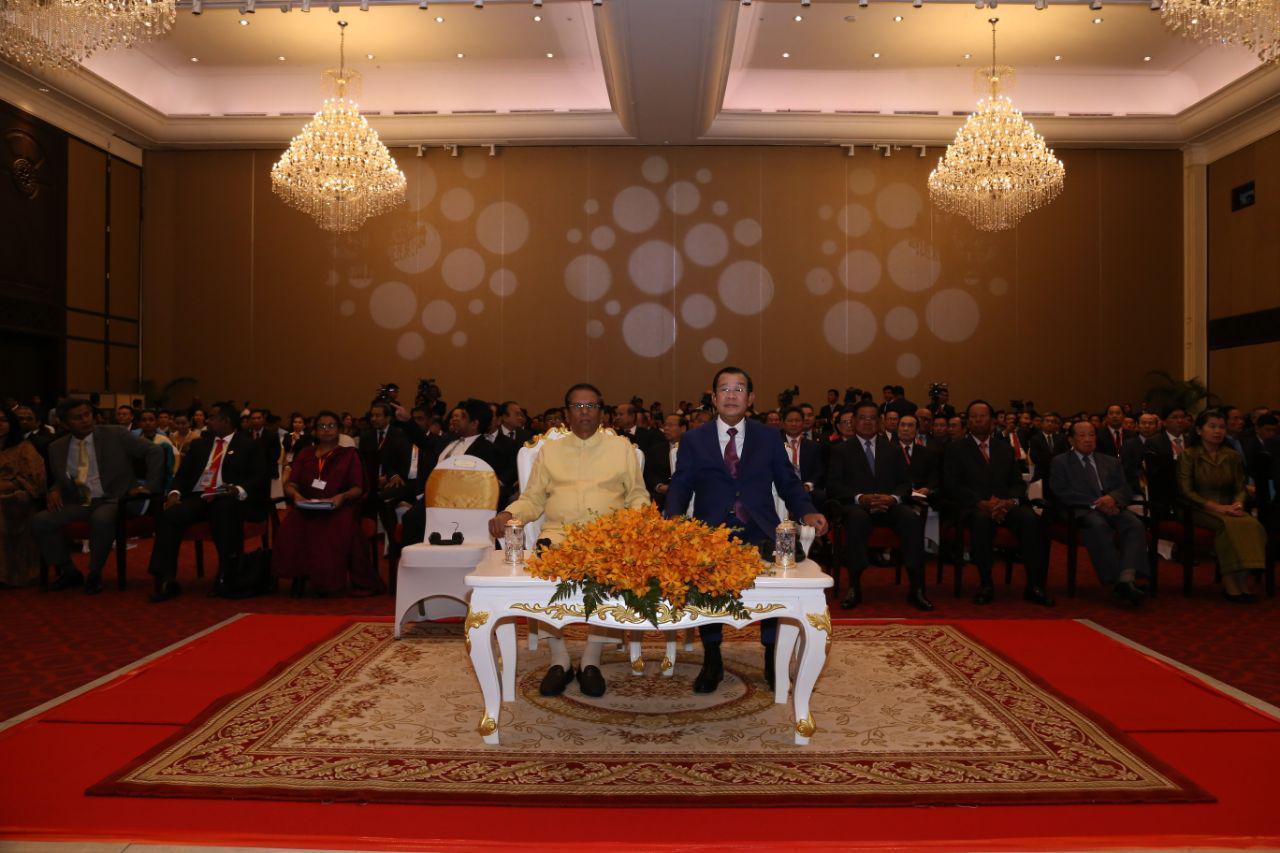 Prime Minister Hun Sen addressed at the business forum that Cambodia and Sri Lanka established diplomatic relations more than six decades ago in 1952 but diplomatic ties were disrupted from 1975 by the Cambodian civil war. Both countries re-established diplomatic relations on 6 August 1996 and have grown more amicable through exchanges of visits by leaders of the two countries.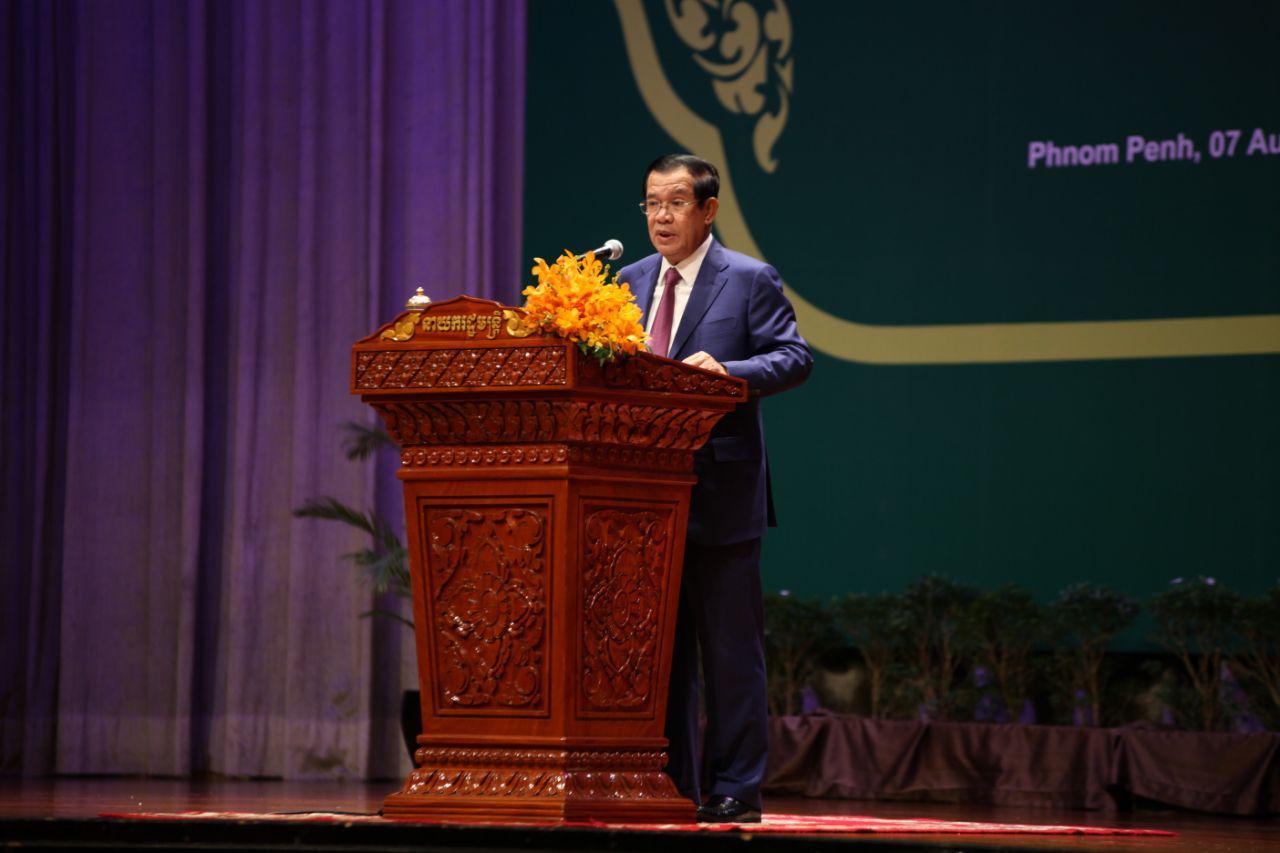 At 9:45 am on August 8, 2019, Maithripala Sirisena and his wife had a royal audience with His Majesty the King of Cambodia.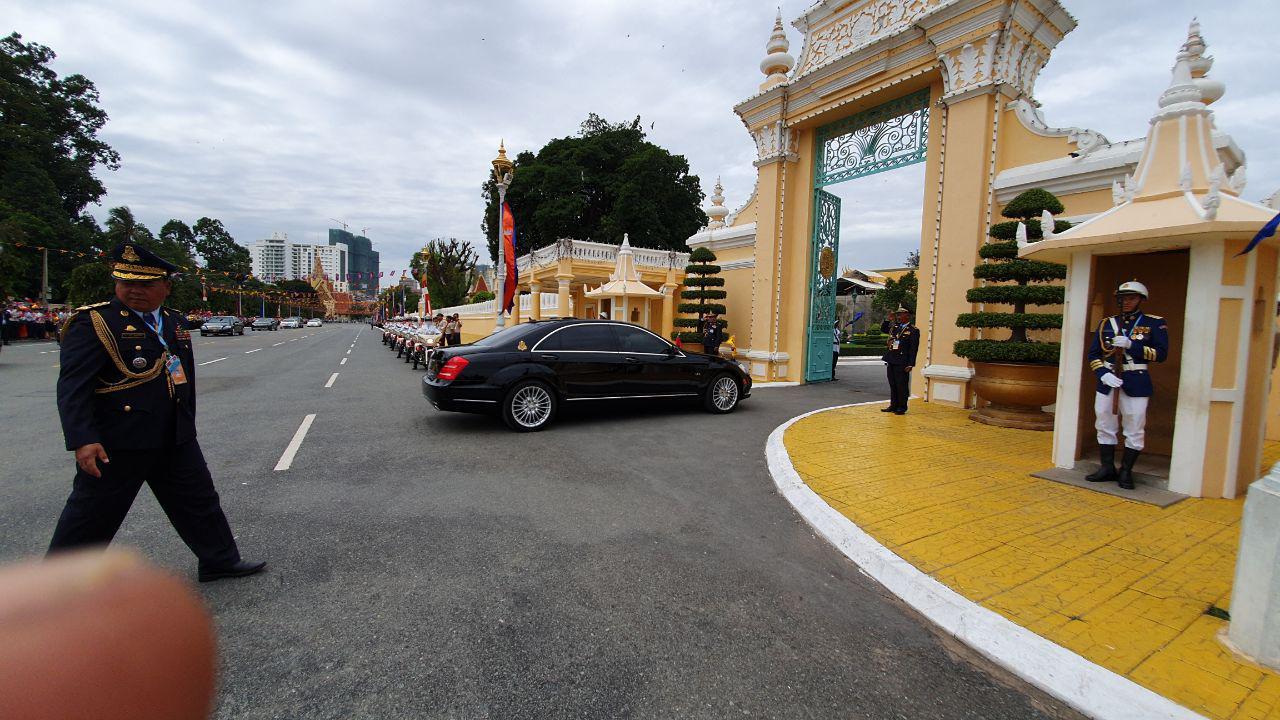 The President of Sri Lanka laid wreaths at the Independence Monument and paid homage in memory of the great war heroes and heroines of Cambodia. He also paid tribute at the Royal Memorial of His Majesty the late King-Father of Cambodia, Preah Bat Samdech Preah Norodom Sihanouk Preah Borom Ratnak Kaudh.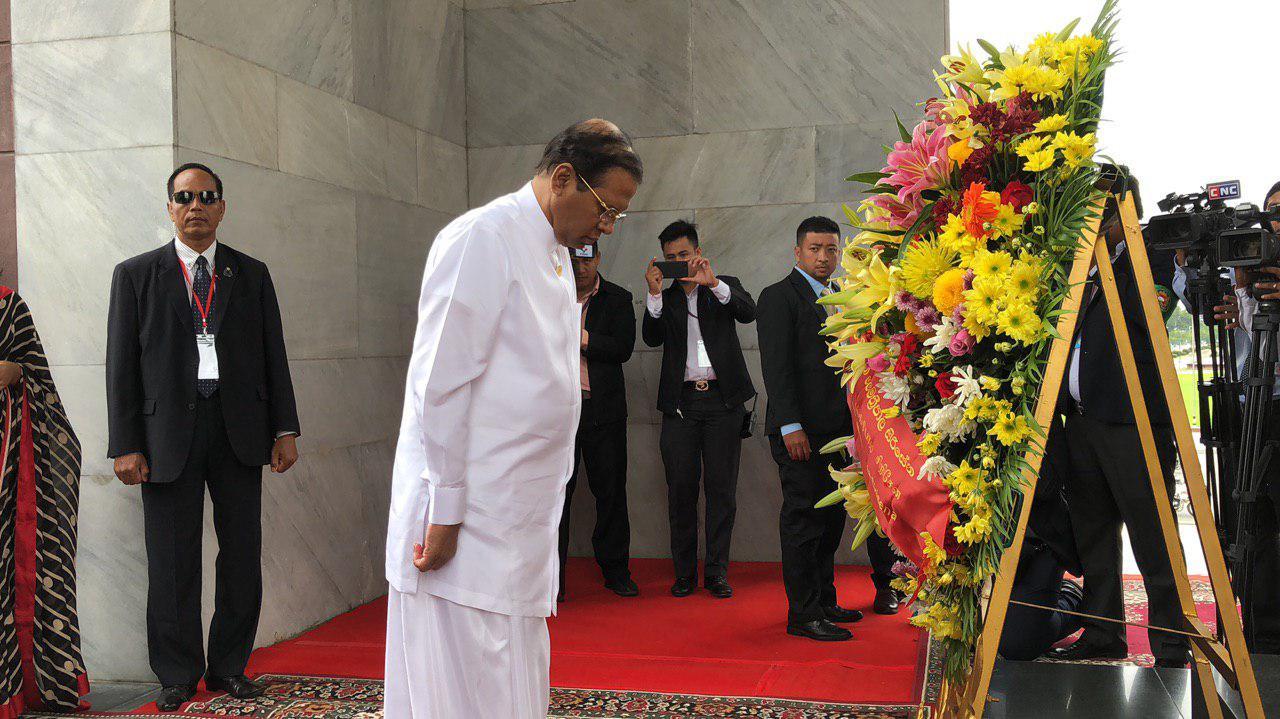 Sri Lankan President and his wife also paid an unofficial visit to Aeon Mall 1, which was not on the visit's agenda.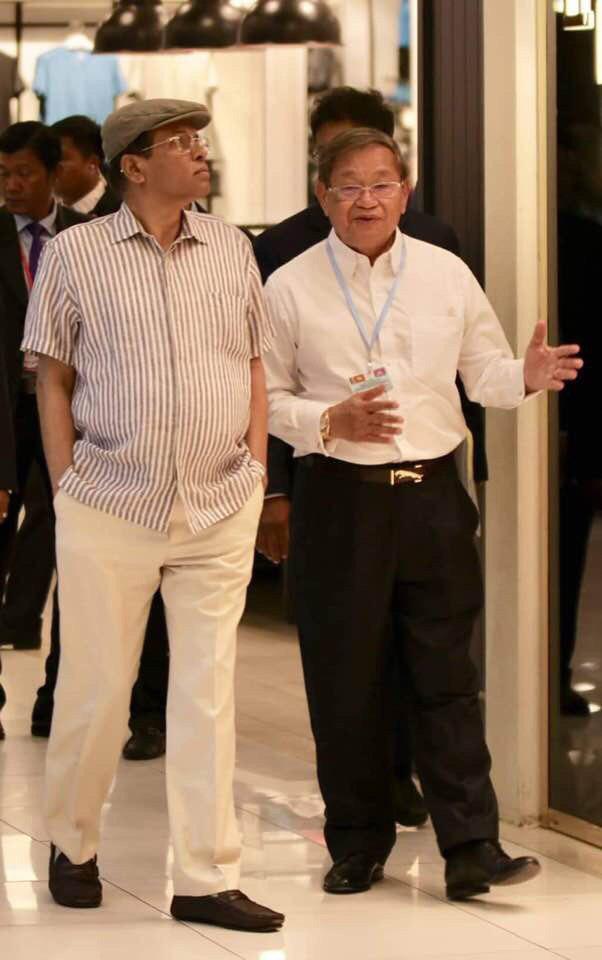 At 3:40 pm on 8 August 2019, The President of Sri Lanka had a bilateral discussion with Cambodian Prime Minister Hun Sen at the Peace Palace, Phnom Penh.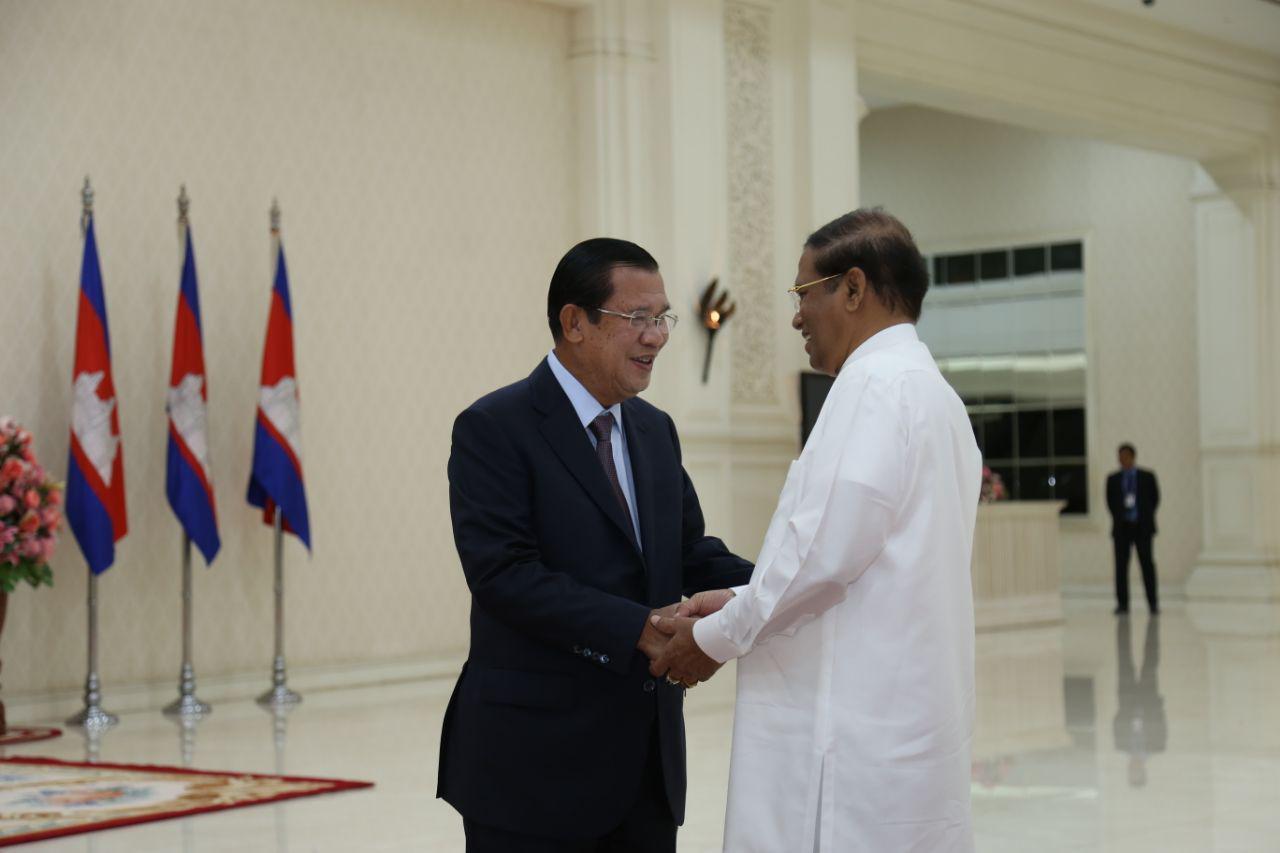 President Maithripala Sirisena also lauded the continued success of the Cambodian Government in maintaining peace, stability, high economic growth, a robust tourism industry, and improvement in the quality of life of the Cambodian people, under the leadership of Prime Minister Hun Sen. The two leaders concurred to task the institutions concerned of both countries to work together in order to increase bilateral trade, investment, and tourism exchanges, and encouraged closer collaboration between the private sector of Cambodia and Sri Lanka in fully exploiting economic potentials and business opportunities of both countries.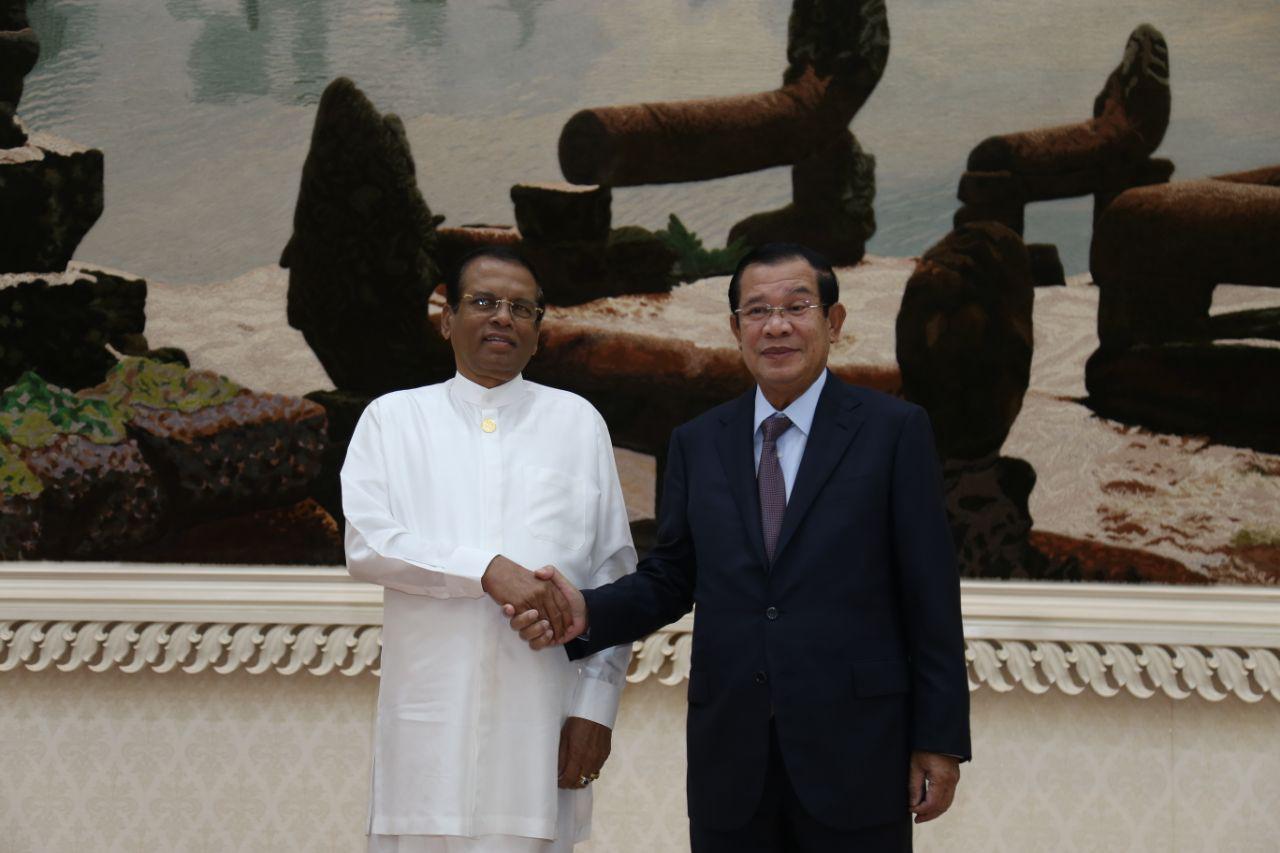 President Maithripala Sirisena and Prime Minister Hun Sen exchanged views extensively on regional and international issues of common interest and concern, and following conclusion of their cordial discussions the two leaders witnessed the signing of two documents, namely:
(1) Memorandum of Understanding on Bilateral Consultations between the Ministry of Foreign Affairs and International Cooperation of the Kingdom of Cambodia and the Ministry of Foreign Affairs of Sri Lanka.
(2) Memorandum of Understanding between Cambodia Chamber of Commerce and Colombo Chamber of Commerce in Sri Lanka.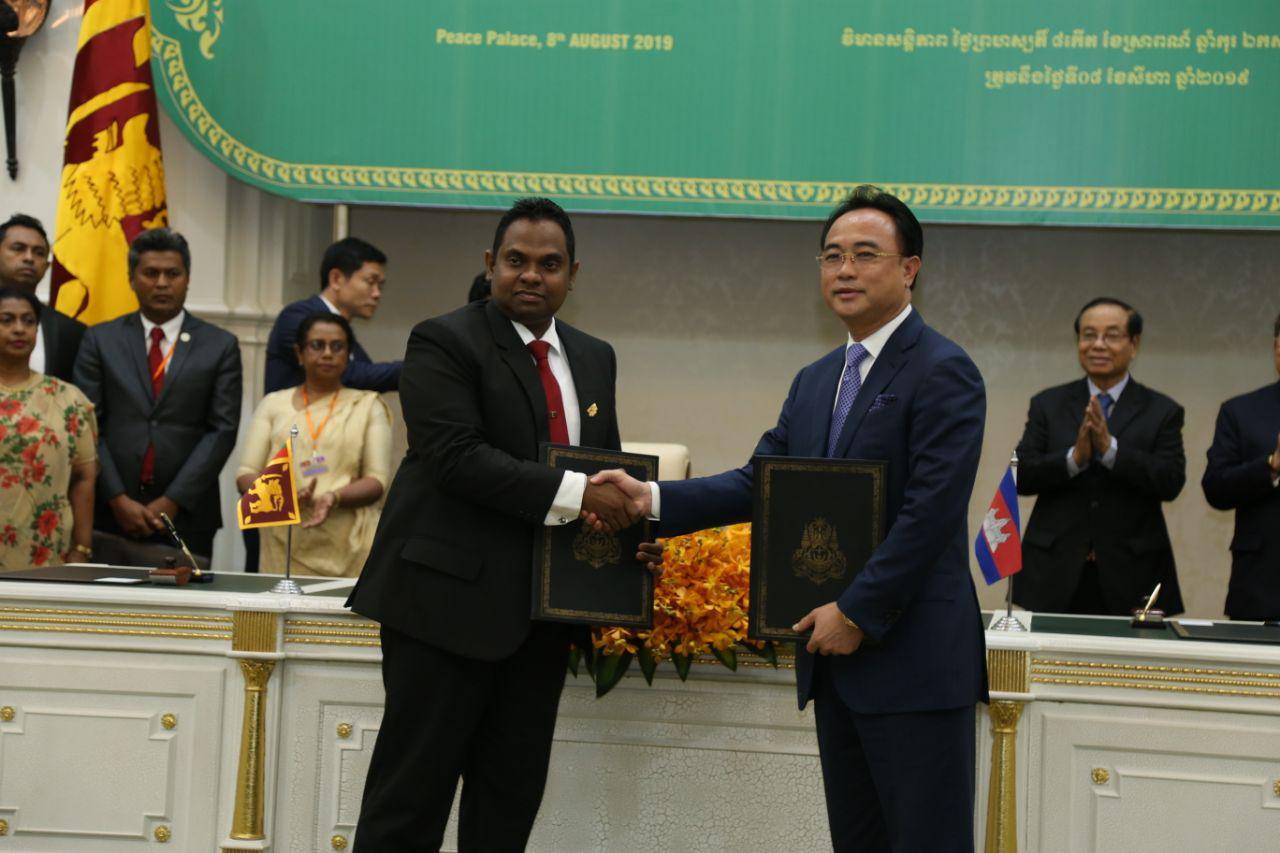 After the signing ceremony, the President attended a dinner hosted by His Majesty King Norodom Sihamoni.
In the morning of August 9, Maithripala Sirisena and his wife flew to Siem Reap to visit the Angkor Wat and Bayon, accompanied by the Royal Palace Minister, Samdech Kong Sam Ol, with a warm welcome from Siem Reap Governor Tea Seiha.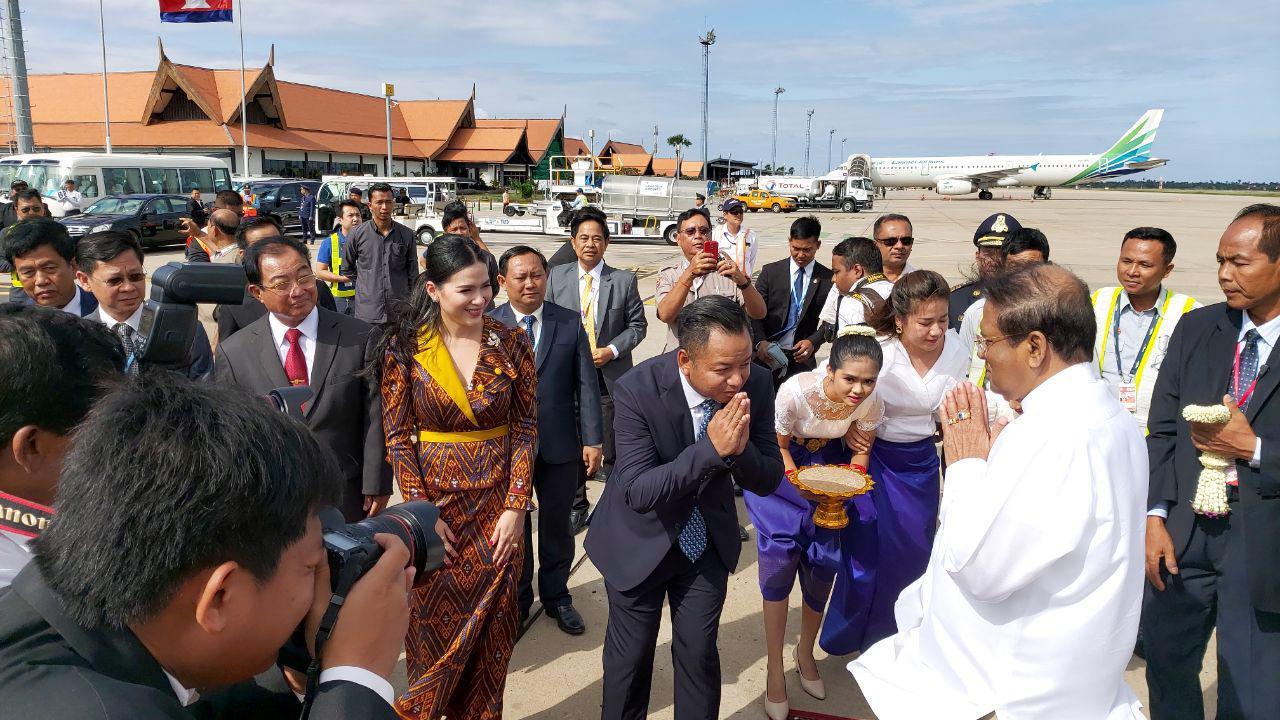 After coming back from Siem Reap, Maithripala Sirisena and his wife attended a dinner party hosted by Prime Minister Hun Sen and his wife at the Sofitel Phnom Penh Phokeethra.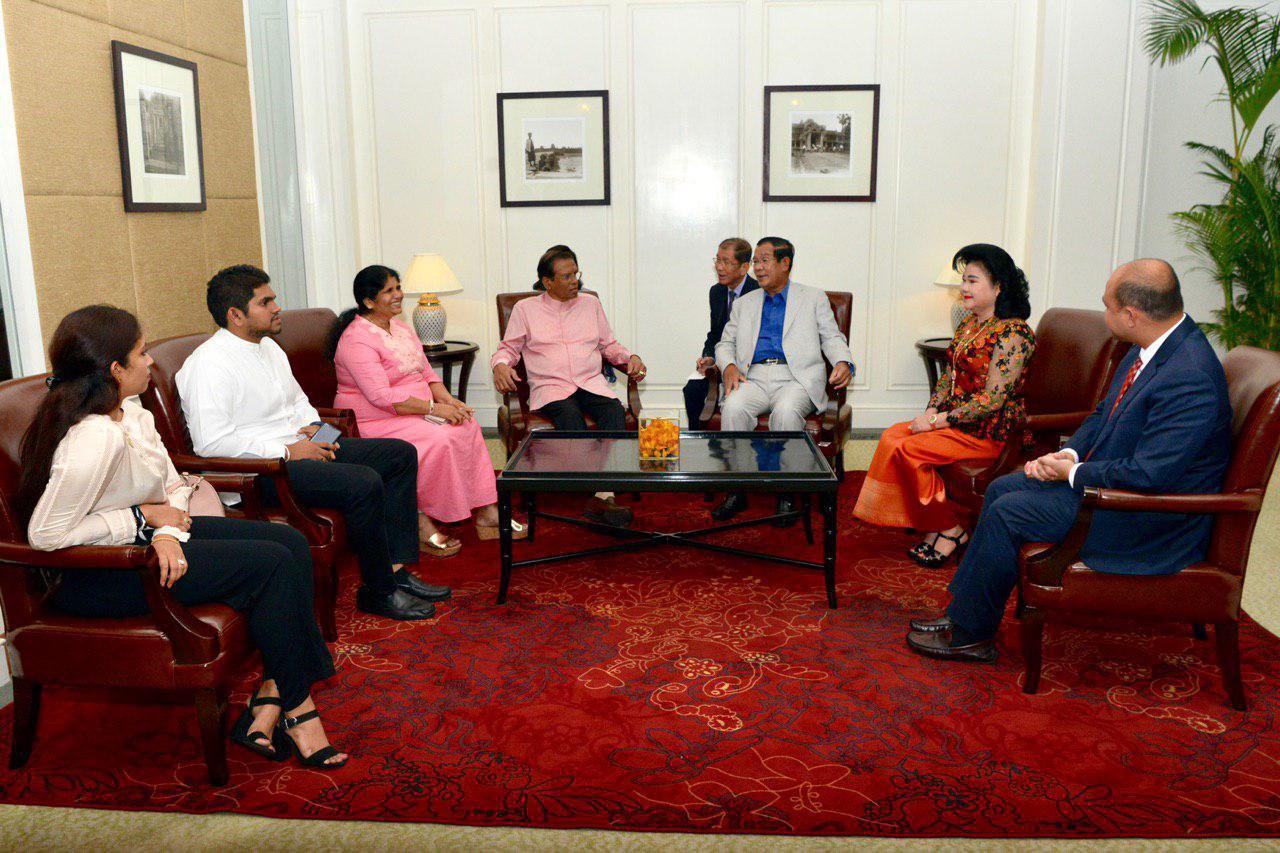 During his stay in Cambodia, the Sri Lankan President attended the enshrinement ceremony of the sacred Bo tree sapling from Sri Lanka at the Lanka Preah Kosomaram pagoda in Phnom Penh and also participated in the planting ceremony of Na trees gifted by the President to the Meditation Center of Ouk Dong Mountain as a symbol of friendship between Sri Lanka and Cambodia.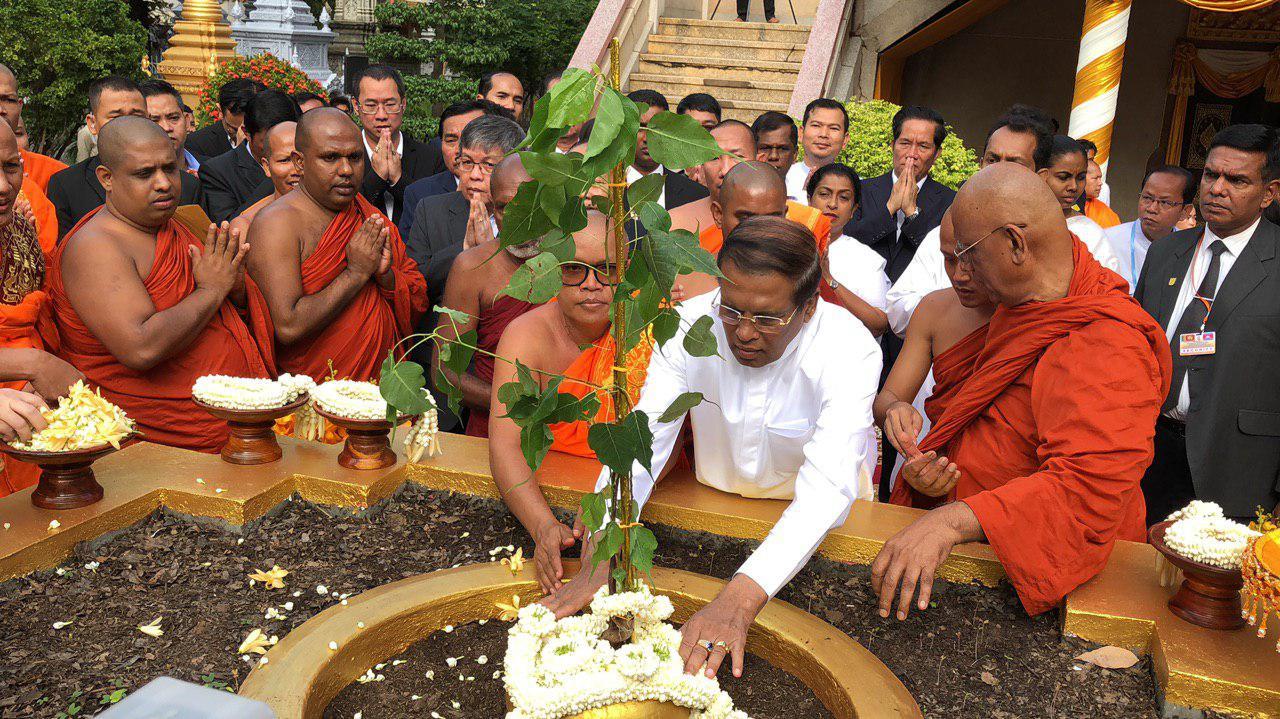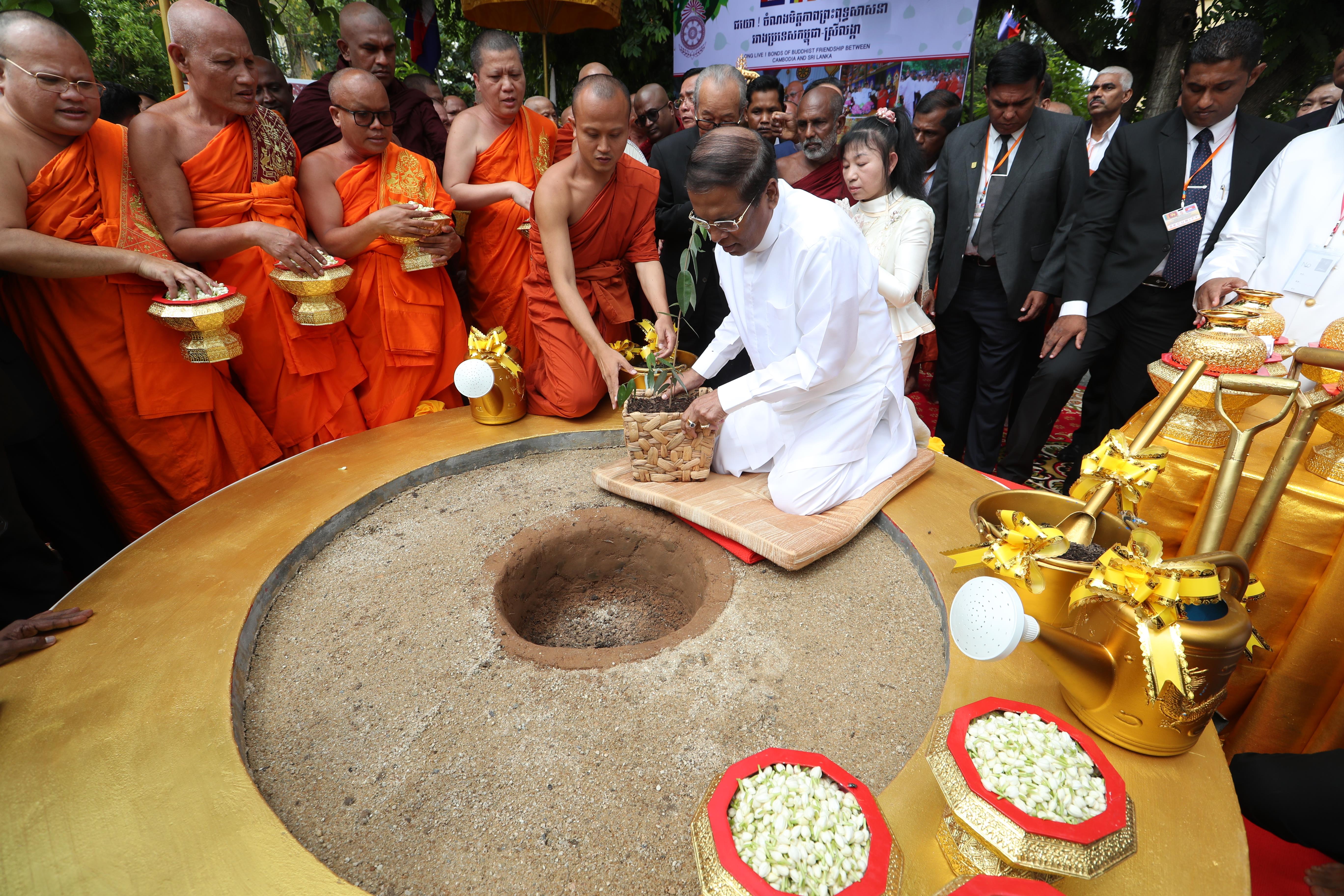 Maithripala Sirisena and his wife led the delegation to depart Cambodia at 4:20 pm on 10 August 2019.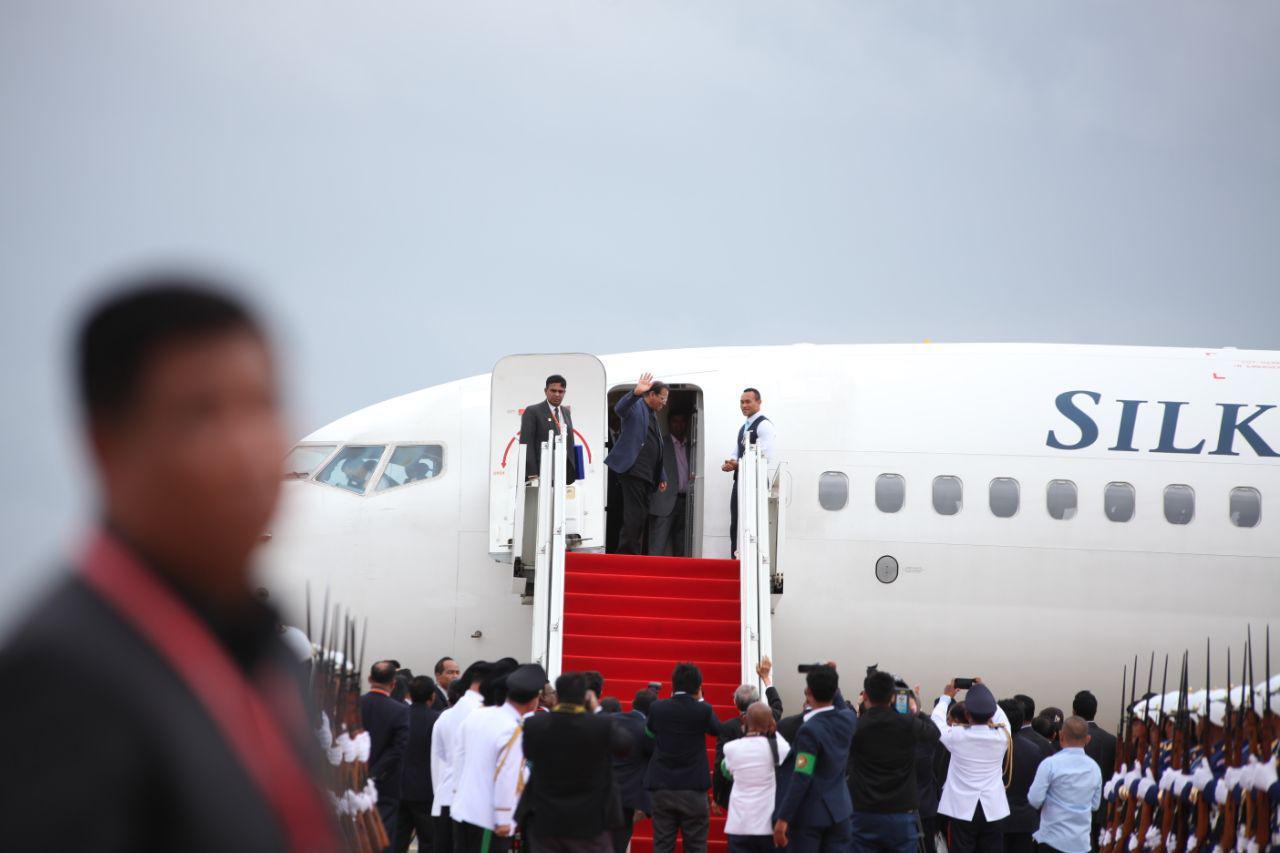 Cambodia-Sri Lanka officially released a joint statement on state visit of Sri Lankan President on 10 August 2019.
=FRESH NEWS